If you are reading this, chances are that you are adapting your business to be more digital. In her groundbreaking study led by Harvard and Salesforce during the pandemic, famed innovation expert Linda Hill asked 1,700 executives: 97% said that their companies would not remain competitive unless they embarked on a digital transformation.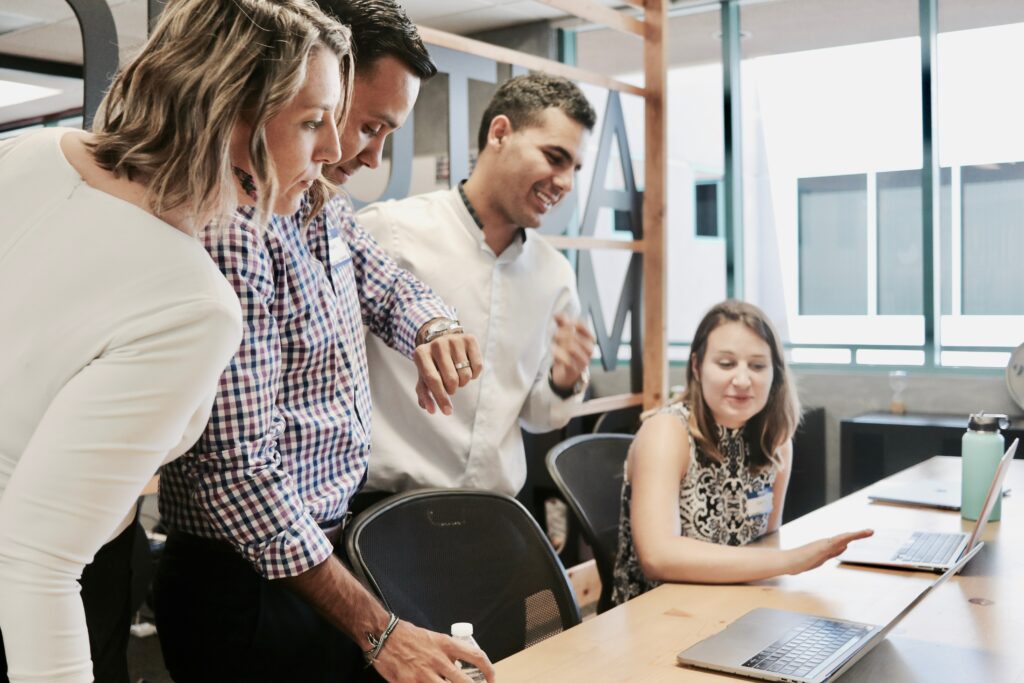 Digital transformation? It's for you and me
You don't need to be Amazon or Microsoft to go digital. Companies go digital because customers demand it, period. Executives from the survey said "customers want frictionless, end-to-end experiences with companies. Digital natives in particular expect customer-company interactions, even in business-to-business industries, to be as fast and intuitive as tapping out a text or playing a video game. Not only must a company offer high-quality products or services, but the way they deliver them to the customer matters much more today than in the past."
People, people, people
What is the secret sauce to succeed in making your business more digital? It is people. This is a dramatic change from even a few years ago, when the key to success was your tech stack and technical skills. Today, it is all about how your employees will execute your digital adaptation.
Linda Hill defines 7 guiding principles for successful execution, and all of them are about people (read the survey summary shared by Harvard here):
Recognize the emotional side of the change
Align your employees around a customer-centric narrative
Upskill your talent
Address the resistance to data-based decisions
Better connect leadership with the rest of the organization
Create more connections outside your company
Develop ethical practices and compliance
Hill is right: your employees make or break your execution
Frankly, we love it when someone like Linda Hill stresses the importance of people in execution. As you know we use an approach called Line-of-Sight to help our clients improve their execution. And that approach is all about people.
The Line-of-Sight principle is pretty simple: your employees' perception is reality. If your employees don't understand your strategy, your strategy is useless. If your employees think they are incentivized to cut costs rather than deliver great service, your costs will be low and your customer experience will be bad. If your structure encourages silos, employees won't collaborate. This is true whether companies are trying to be more digital or just want to be more profitable.
Why don't you ask your employees how to execute better? They know the issues
Line-of-Sight uses rigorous surveys to accurately measure how employees perceive how their company operates. Believe us, this is the most accurate picture of your company's performance you will ever have.
And in our experience, CEOs have a rosier picture than their employees (this is a well-known bias, which even has a name: the "leadership knowledge ceiling"). This is because CEOs can't be as plugged in the details as their employees. So they ignore the issues that get in the way of employees.
The hard truth is, unless you use a tool like Line-of-Sight, you don't really know what is happening in your organization and where you're paying an unnecessary tax on execution.
Don't pay the execution tax
Hill says it best: "Digital Transformation is more about people than technology". And this is true for execution in general. Once you have an measurable, accurate picture of your operations, which Line-of-Sight provides, you can make decisions to reduce and eliminate your execution tax. You can make your employees focus on what matters (for example on the customer experience, as Linda Hill points out).
If you are making your company more digital, or if you'd like to improve your profitability by executing better, give us a call. We can discuss how other companies have done it, and how you can do it too. Contact us to learn more: zach@sparkthediscussion.com