By now everyone has heard of personality types and craft beer, right? People have different personalities and their behaviors are a direct expression of their personality. Well, companies can have personalities just like people, and craft beer companies have a LOT of personality.
One of the most accurate behavioral assessments on the market is part of The Predictive Index® workforce assessment suite. Roughly 3 million people take the behavioral assessment each year, and the software creates a profile that measures behavioral drivers. PI has identified 14 "reference patterns" that many people fall into, and I have selected 14 St. Louis brewers and put them each into a reference pattern based on what I know about their company, products, and philosophy. This is the 2nd of 4 articles about St. Louis Beer Business Behaviors. Grab a pint and enjoy the article.
Perennial Artisan Ales = Scholar Pattern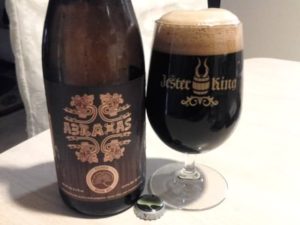 If local, seasonal, and organic ingredients make your mouth water, then Perennial Artisan Ales is your brewer. Perennial methodically approaches the beer brewing process with a healthy tension between tradition and innovation. A thorough approach to brewing beer leads to interesting ingredients like fruits, spices, and wild yeast being integrated into familiar beers. Perennial brew masters understand the art and science of beer making and aim to share their knowledge with craft beer lovers. If beer brewers were artists, Perennial would be the Salvador Dali of the craft industry…versatile, prolific, and artistic with attitude.
A "Scholar Pattern" is someone who is thorough, accurate, and precise. While first reserved and skeptical of new people or ideas, scholars learn to accept and trust people who consistently put out high quality work. These individuals prefer to solve problems by turning to the world of ideas rather than collaborating with other people. Scholars are very imaginative and creative and have a very high level of expertise. They prefer working within clearly defined structures or standards, as long as they can leave their imprint and add value to those structures. While patient and methodical, scholars are independent and self-reliant, which is also why they are tight with delegation.
You can't visit St. Louis and not drink Abraxas…well, that's not totally true because it sells out so damn quick. A 10% ABV Imperial Stout brewed with ancho chili peppers, cacao nibs, vanilla beans, and cinnamon sticks.  You bring Abraxas, I'll bring the maracas for the party in your mouth.
Square One Brewery & Distillery = Individualist Pattern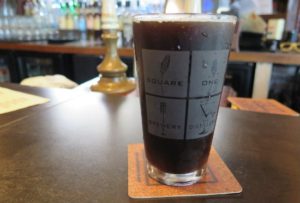 Square One couldn't decide what they wanted to offer, so they offer everything…and do so with a mark of excellence. Square One serves tasty food, crafts small batch beers, and distills small batch spirits. They are a trailblazer in the St. Louis food and beverage scene, a true "one-stop-shop" for great cuisine, hand crafted cocktails, hearty homemade beers. Andy they are located in Lafayette Square, one of the most beautiful and historic neighborhoods in St. Louis.
An "Individualist Pattern" is someone who is a highly independent generalist, a big picture thinker, and a venturesome risk taker. They tend to resist structure and authority, unless they are the person making the rules. They are results-oriented and are authoritative but agreeable in their communication. While they do things their own way, they are very steady, constantly moving forward because they are guided by a clockwork-like persistence.
Try Square One's Maple Stout with a fluffy Belgian waffle and thick cut bacon. One of the best breakfast beers around.
William K. Busch Brewing Company = Craftsman Pattern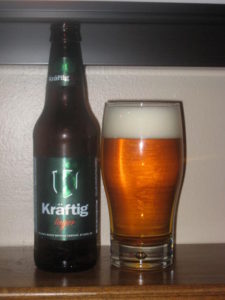 William K. Busch Brewing Company knows a thing or two about beer tradition. Their two mainstream beers, Kraftig and Kraftig Light, are brewed in accordance with Reinheitsgebot – the German Beer Purity Law – which is the oldest consumer protection law in the world, stating that only 4 ingredients can be used to brew beer.
To craft their crisp, refreshing flavor, Kraftig only uses pure water, fine barley malt, premium brewers' yeast, and "noble" Hallertau hops. The result is a brewery that has taken home more than 20 beer competition medals in the last five years!
A "Craftsman Pattern" is someone who produces highly precise and accurate work. They prefer to work according to known standards and clear procedures – they follow directions literally and completely. They are a "measure twice, cut once" kind of person. Craftsman respect direction and prefer plans based on traditions and proven systems. They are unselfish and accommodating of others, but because of their attention to detail and need to put forth "error free" work, they can be overly sensitive to criticism. They are analytical thinkers who are straightforward, factual, "call it as they see it" communicators. They always exhibit a stable, calm, and deliberative work ethic.
Whether I am mowing my lawn or grilling some swordfish for friends, Kraftig is an excellent lager that starts a bit malty and ends with a slight sweetness. Go Pure, Grab a Kraftig.
Return on Reading
For a complimentary behavioral assessment and Profile Readback, or to learn how more than 8,000 companies benefit from the power of the Predictive Index® assessment suite, contact Dr. Zach Schaefer of Spark The Discussion Consulting at 618.558.3428 or by filling out the following form.