Enterprise Services
To help your company understand the link between candid communication and a thriving corporate culture, contact Spark The Discussion. Select from a variety of services to create positive change throughout your company.
Conflict Boot Camps
Want to spend less time tiptoeing around difficult employees and more time getting the job done? Want to learn how to "reverse engineer human interactions" to understand the cause and symptoms of conflict? Conflict Boot Camps are customizable, industry-specific modules that help your company overcome internal conflicts. Select the most appropriate Boot Camp package below:
Supervisor Suite
Conflict Bootcamp
Up to 20 participants (but no fewer than 10)

9-Hour Bootcamp

Discuss the roots of conflict in your industry

Role playing and analysis

Group-level feedback

Discuss leading without authority

Highlights the effect of cultural issues in conflict
Executive Suite
Conflict Bootcamp
All features from the Director Suite

Up to 40 participants (but no fewer than 30)

45-Hour Bootcamp

Individualized Video Footage

Individualized Conflict Plans

After Action Reviews (1-hour per person)

Corporate Conflict Management Certificates
Director Suite
Conflict Bootcamp
All features from the Supervisor Suite

Up to 30 participants (but no fewer than 20)

27-Hour Bootcamp

Teaching mediation skills for managers

Learning to manage difficult people

Time management and conflict

Developing a Conflict RADAR™
Change Management Communication
Is your company going through a merger, acquisition, or integration? Are two cultures bumping into each other and causing problems?
Whether the changes your company is experiencing are major or minor, its essential to develop a consistent and clear communication strategy for your workforce.
Spark works with companies to engage the workforce during change and work through the issues, problems, and conflicts that arise.
Developing an internal communication strategy during corporate change can be the difference between growing your business and going out of business.
Performance Review Assessment & Design
Document, document, document. This mantra rings loudly from the halls of the Human Resource departments everywhere.
The documentation and objective measurement of employee behaviors are essential components of a useful performance review system, HOWEVER, many systems fall short of actually developing skills and potential.
Work with Spark to make your Performance Review process more meaningful and increase its effectiveness and impact.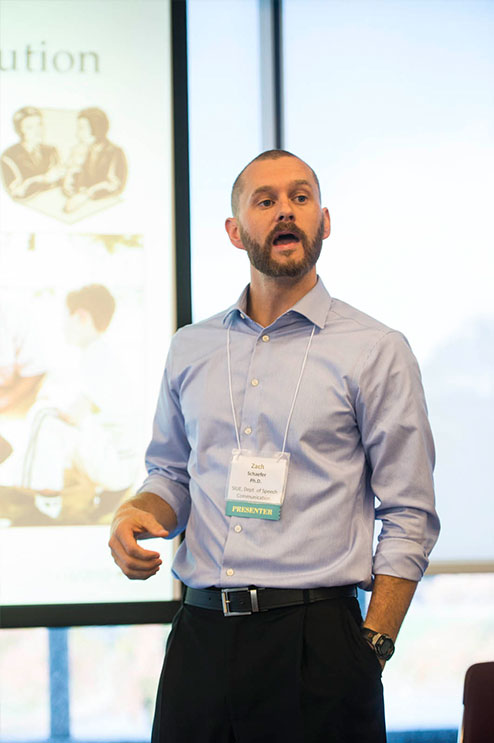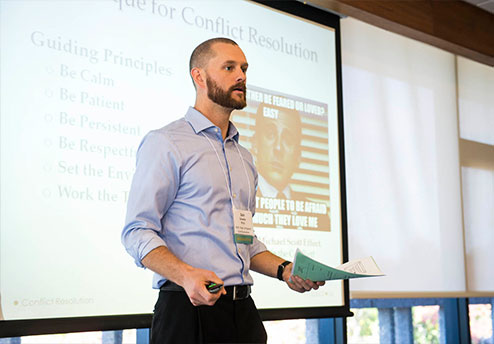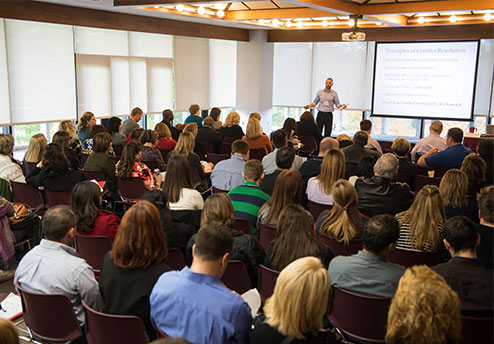 Cultural Pulse Assessment
Successful companies measure their cultural health on a periodic basis to ensure they are living their vision, mission, and values. This service provides companies with a "snapshot" of their corporate culture and provides an overview of the cultural status quo.
This service documents "Who talks to whom, about what, when, where, and how?"
With increased dependence on technology and an ever-expanding number of ways to communicate, corporate cultures experience the following problems: miscommunication, information overload, inappropriate messages on particular media, and destructive conflicts.
Zach delivered an insightful seminar on conflict communication with a fresh approach and most importantly, instructional steps that make a difference in one's self and provides a better outcome to your problem.  I give him a 10!
Workforce Assessment Services
Manage across the hire-to-retire lifecycle with scientifically validated workforce assessments that provide high-impact insights in minutes. Learn More